Reaching your online goals.
Since 2006.
Looking for an affordable online marketing package?
Regardless of what your business demands, you can get a one-size-fit-all product from our competition.
Looking for a cliché?
These we can do too! No problem in emphasizing the face to face approach, promising you a custom solution tailored to your needs, a solution that will make you money, or taking the extra step to your 100% satisfaction, etc.. ;)
Looking for the real thing?
If, however, you are interested in identifying drawbacks in your online presence and its unleveraged potential, we want to talk to you about its future development, its role within your business and its position among competing websites. Well optimized websites or effectively managed campaigns are not our goals, but tools for reaching yours. We aim for long-term, mutually profitable strategies with informed clients. For 12 years now.

Clients & Achievements
SEO, SEM web application and microsites development
This includes efficient campaigns, optimization of smaller websites, e-shops and corporate microsites. These include Wordpress, Magento and Squarespace CMS integrations, ending-up with developing our own SEO solution for top-performing sites - the Spotlight framework, based on pure Node.js®, built from scratch.
A client who benefits from our services can be virtually anyone, regardless of already running a site or not. Our client verticals include the following:
real estate
human resources
personal growth
legal
construction
facilities
online gaming
heavy machinery
accommodation & wellness
law firms
banking & insurance
€ 2.000.000 of player's money delivered, and counting
As a partner to dozens of online gaming companies, for more then a decade, we have delivered relevant traffic worth millions to the following leading brands:
How?
Typically, a site which ranks well for specific searches, gets quality relevant traffic, which can then be monetized directly, or by routing to third parties - in this case from our own sites to those of our partners listed above.
And we actually did pretty well - in fact we took first place in bwin.com's 2008 Affiliate Challenge for being the most progressive partner of this world's leading online gaming operator.
bwin - sounds familiar? You have probably seen the bwin logo worn by world's top players: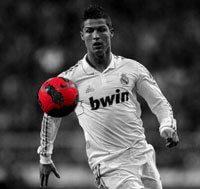 Ronaldo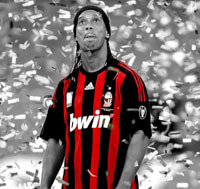 Ronaldinho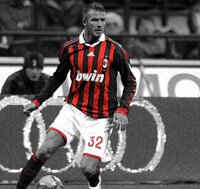 David Beckham
Proven professional services
for web-based businesses and corporations
Range of our clients speaks for itself. So does effectively spending an online marketing budget for a bank or an insurance company for 4 years in a row.
What are the results?
The graph below shows a year-to-year gradual increase in organic (free) traffic on a leading insurance company website. Sorry for taking out the absolute values and dates, but we don't want our favourite client to get mad and all NDA down on us ;). However, apart from seasonal flukes, a year-to-year increase of up to 70 % has been reported in Google Analytics (separate weeks compared, for data relevancy).
This increase represents actual customers - real converting traffic, not just a plain visitors.

More traffic.. That's it?
Not at all. The example above shows the outcome of a complex answer to the requirement to increase converting traffic, which is typically the ultimate goal. This has been achieved by overall enhancement of the site: making it more comfortable and straightforward for users (UX), more relevant and influential in the eyes of search engines (core SEO), an improving performance (helps both).
However, the range of possible improvements is wide, some of them being very specific, and a set of these is unique for every single site. Many of these are solo disciplines on their own:
from crucial hotfixes of indexing and security errors, to long-term profitability strategies.
from capturing new audience, to improving customer loyalty.
from creating irresistable content, to managing safe website migrations.
Mad SEO skills
Average SEO efforts usually start and end with some text and tags adjustments, some links, some plug-ins. If you are serious about grabbing sweet spots in search results, these are just the tip of an iceberg.
There are dozens of details that need to be taken care of, if you want search engines to love your site and link it at the top. In fact, there are hundreds of parameters, that Google takes into consideration when evaluating how relevant, helpful, important and user-friendly your site is. And you can actually ask Google how well your site performs:
Performance: 100 %, SEO: 100 %
We had a check-up of performance and SEO of this site.
This is what Google thinks about the job we did: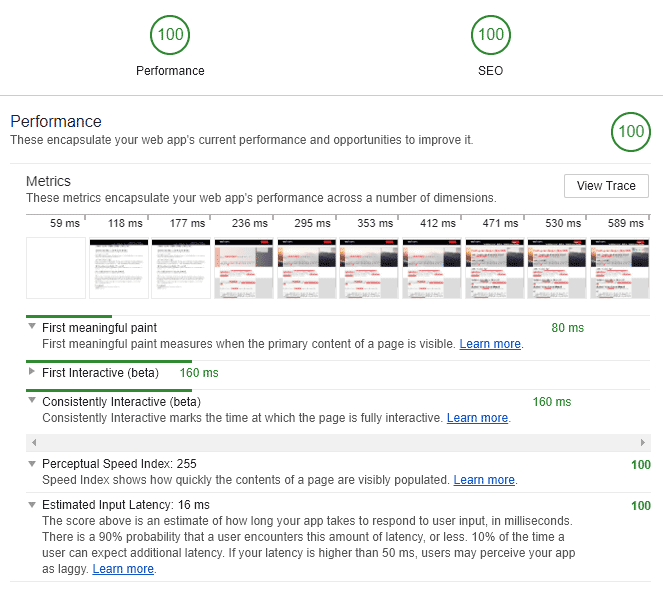 The stats above show the results of Google Lighthouse auditing tool, built into the Chrome browser. Anyone can use it to evaluate any live site. Why Google lets you do so, and how you can audit your own site is described in a blogpost about Lighthouse specifically.
While reaching a 100 is nice, it is not a real goal. In real-world conditions, it does not make sense to pursue it, as it may not represent a true value to your online business. We went for it, tweaked our site, and even have bent some rules to reach the hundreds just to earn bragging rights, impress you and show you, we are serious about SEO and everything related.
Hopefully, we have your attention..
At least we'd like to think so, since you have scrolled all the way to the bottom of this page. This specific web page event places you among our valued visitors, so please forgive us for occasionally reminding ourselves using some Google Ads, when you browse the web in the following days. We won't overdo it. Promise.
If you want to know more about who we are, what we do and how we do it, check out the following:
Under the hood
Should you, or your web people want to have a better idea about what we do and how we do it, check out the SEO&UX section of this site, dedicated to resolving some real-world issues and showing our approach to both specfic problems and complex topics.
Wait.. What? A "non-agency"?
We like to think of ourselves as a "digital non-agency". To find out more about what this means to us, and how you can benefit from it, check out the Contact / About page, which is also the to-go page, if you want to talk to us.